Welcome to the N7 IB DP CS IA Cover Page Generator
While we produce some free handy little tools such as this one, our core mission at N7 is to help teachers create the right test fast, that is, assessment comprising high quality exam style questions which cover your specific study design criteria (no more - no less).
We invite you to explore N7 and hope you find it useful.
Step One
Name & organise your files.
Duplicate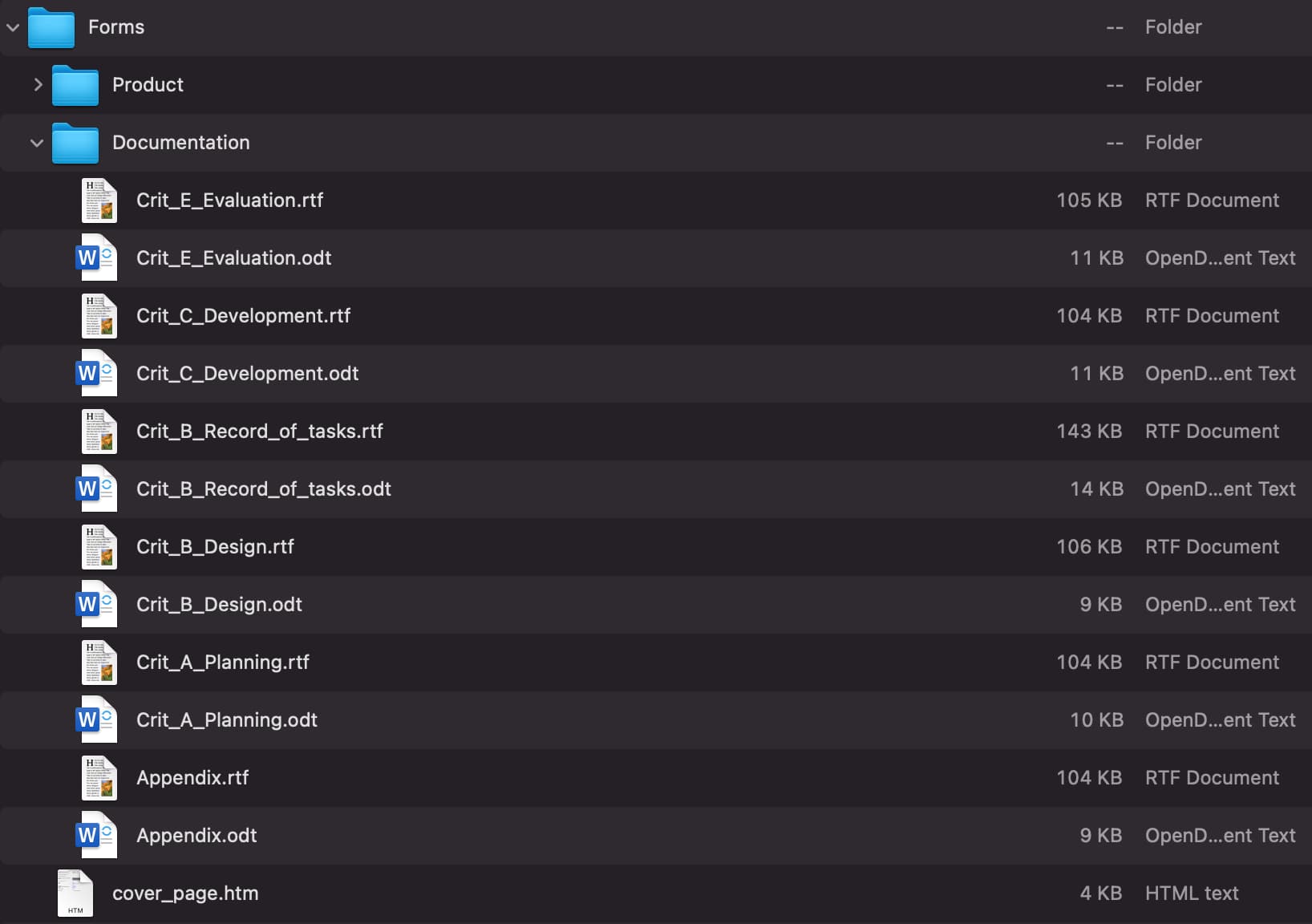 Note: The IBO file / folder format above contains multiples of the same file name only with different file types (i.e. both .rtf & .odt) - these exist simply as examples to illustrate that various file types may be used. You should only have one file type across all your documents (.pdf is recommended).
---
Rename & Replace
If not already the same, rename your documentation files (i.e. your actual completed IA project files) to match their respective blank template files. Of course, retain your own file type extensions.
Replace all the blank template files in the Documentation folder with your own renamed IA project files of the same name. Also copy your Crit_D_Video.xyz video file into the Documentation folder, where .xyz is the file type extension of your video.
Place ALL your code files in the
Product
folder.
The result may look something like: